Citizens Bank has a checking account that will fit the needs of every customer.
Whether you need a regular or interest-bearing account, we have carefully planned all our checking accounts and feel confident that one has been designed just for you.
Hometown Secure Account details
Hometown Secure Account
Hometown Secure is our most popular premium banking package. It combines a checking account with a host of convenient banking "extras" making the "Hometown" difference. For a fee of only $7.00 per month you can take advantage of these "extras". If you are over 50 years of age, the fee is only $3.00 per month.
IDPROTECT® – identity theft monitoring and resolution service for you and your joint account owners1
Up to $10,000 Identity Theft Expense Reimbursement Coverage2 – to cover expenses associated with restoring your identity.
Fully Managed Identity Theft Resolution Services – access to a dedicated fraud specialist assigned to manage your case who will work with you until your identity is restored.
Identity Theft Recovery Case Plan - to inform you of the recovery process.
Credit File Monitoring3

– daily credit file monitoring and automated alerts of key changes to your single bureau credit reports. (registration/activation required)

Identity Monitoring – Monitoring of more than 1,000 databases and public records to identify suspicious activity, including credit header information, phone records, United States Postal Service records, and more. A risk rating is generated with each monthly scan and if your scan reflects a high-risk score, you will be notified. (registration/activation required)
Credit Report and Score4

– request an updated single bureau credit report every 180 days or upon opening a resolution case. Each new report includes an updated single bureau credit score. (registration/activation required)

Debit and Credit Card Registration - Register your credit, debit and ATM cards and have peace of mind knowing you can call one toll- free number to cancel and request replacement cards should your cards become lost or stolen. (registration/activation required)
Online Identity Theft News Center and valuable phone and web resources. (registration/activation required)
Up to $10,000 of 24-hour Accidental Death & Dismemberment Insurance2– Receive up to $10,000 of 24-hour Accidental Death & Dismemberment Insurance. (Coverage divides equally on joint accounts and reduces by 50% at age 70.)
Cellular Telephone Protection2 – Receive up to $400 of replacement or repair costs if your cell phone is stolen or damaged, in the U.S. and abroad.
Debit Advantage® – Buyer's Protection2 and Extended Warranty2
VIP Concierge Service – Access to "911" travel emergency assistance service. Relieve the hassle and receive personal assistance with last- minute or emergency travel and flight changes, lost luggage/passport/travel documents, restaurant/theatre/sporting event reservations and even pre-trip travel advice and roadside assistance, plus a multitude of other concierge and emergency travel services.
Roadside Assistance Expense Reimbursement2 – Roadside assistance expenses incurred through the VIP Concierge roadside assistance network are reimbursable up to $80 per occurrence. Covered expenses include expenses for vehicle towing, fuel/oil/fluid/water delivery, and battery/lock-out/tire assistance. Maximum of 2 reimbursement claims per year.
Cash Back Member Rewards - You can earn 10% cash back on your everyday purchases - such as groceries, household supplies, entertainment. Save receipts and submit quarterly for cash back rewards. You are eligible to submit receipts totaling up to $100 each quarter for a total cash back of up to $10/quarter or up to $40/annually. (Registration/activation required. Additional terms and conditions may apply.)
Travel and Leisure Discounts – Money-saving discounts from thousands of local and national businesses - redeem and print coupons online or access discounts from a mobile device. Digital access makes saving super easy and convenient, giving instant savings anywhere, anytime. (available online only)
Health Discount Savings – Enjoy savings on vision, prescriptions and dental services. This is NOT insurance. (registration/activation required)
1Benefits are available to personal checking account owner(s) and their joint account owners subject to the terms and conditions for the applicable Benefits. Some Benefits require authentication, registration and/or activation. Benefits are not available to a "signer" on the account who is not an account owner or to businesses, clubs, trusts, organizations and/or churches and their members, or schools and their employees/students.

2Special Program Notes: The descriptions herein are summaries only and do not include all terms, conditions and exclusions of the Benefits described. Please refer to the actual Guide to Benefit and/or insurance documents for complete details of coverage and exclusions. Coverage is provided through the company named in the Guide to Benefit or on the insurance document. Guide to Benefit and insurance document is enclosed.

3Credit file monitoring may take several days to begin following activation.

4Credit Score is a VantageScore 3.0 based on single credit bureau data. Third parties may use a different VantageScore or type of credit score to assess your creditworthiness.

Our CB Go Green checking account is economical and allows you unlimited check writing privileges each month. There is no monthly charge when you receive e-statements and direct deposit. $25 minimum to open.
Wouldn't you like to earn interest on your checking account balance? With our Advantage Checking Account, you'll enjoy the flexibility of unlimited check writing privileges while earning interest on your money at the same time. Interest is paid monthly, and there is no service charge when you maintain a balance of $1,000.
Our Money Market is a premium account with excellent liquidity. Not only are you able to take advantage of money market rates, but you also have convenient access to your money when you need it. If you maintain the low balance requirement of $1,000, a monthly service charge will be waived. All around, this is a smart investment.
The account owner must be age 65 or older. $25 minimum to open and no minimum balance fee applies
For a student 12 to 23 years old, our hassle-free student checking is the account for you. There's NO monthly fee and NO minimum balance. $25 minimum to open.
$25 Gift card will be given to account holder at account opening.1
1Will be reported on a 1099-INT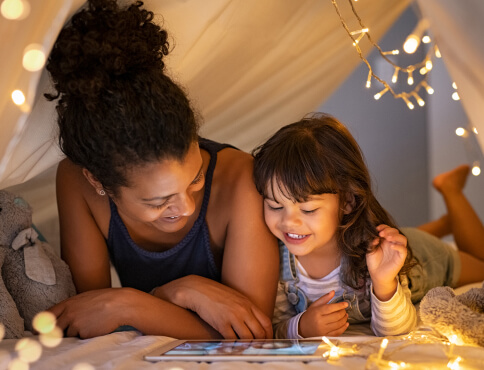 Let us show you what it means to bank with a community bank.
Any comment, questions or suggestions? We want to hear from you!